SPRAY RANGE

MechPro provide the industry with the the following 250mm push spry bottles :
Neutalisers
<![if !vml]>
<![endif]>    General Odour Neutraliser
<![if !vml]>
<![endif]>    Pet Odour neutraliser
<![if !vml]>
<![endif]>    Snake and Reptile Odour Neutraliser
<![if !vml]>
<![endif]>    Smoke Odour Neutraliser
Ecosorb is Essential oil isolated from various parts of odour-producing plants. Depending on the plant, essential oils can be extracted from seeds, fruits, flowers or buds, as well as leaves, bark, roots and wood. Biodegradable and safe to people, animals, plants and marine life, essential oils are also non-toxic and non-irritating to the eyes, skin or lungs. They contain no harmful ingredients.
How Do Essential Oils Work?
Ecosorb is an excellent Odour Control solution for a wide variety of industries.   It can be applied topically or locally to eliminate the malodour in confined areas.  Once the oil-water mixture is atomised into the atmosphere, the oils form a thin layer over water droplets. Depending on the oils used, the droplet will then attract whatever is present in the atmosphere-gas, molecules of odours both pleasant and foul, as well as particulates. This attraction results in absorbtion into the droplet, with a resultant elimination of the odour, thereafter a series of chemical reactions take place, effectively neutralising the odour.  Thus, unlike conventional deodorisers or fragrance masks, they are capable of neutralising an odour and not just masking the odour.
Essential oil odour neutralisers exhibit a dramatic effect on many of the most common odour-causing gasses, especially sulphur dioxide, ethyl mercaptan and methyl mercaptan, which they can reduce by up to 97% on contact. They are also effective on hydrogen sulfide and ammonia, on molecules that are water-soluble, ones that contain polar groups, or short organic chains.
Each range has been specifically mixed to suit the above application.  We also have the necessary Material Safety Data Sheet (MSDS) to prove that our product is safe to use on human, animal, plant and marine life.
Deodorizers
<![if !vml]>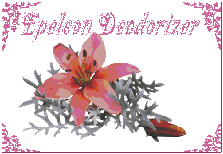 <![endif]>
<![if !vml]>
<![endif]>    Epoleon Deodorizer
Epoleon concentrated water-based products are comprised of all-natural, non-toxic and biogradable compounds.  Epoleon do not contain toxic or poisonous substances.  This product has a nice scent that aids in the reduction and elimination of odours.  However, this scent is not a masking agent!  Many products contain perfumes that attempt to cover up unwanted odours.  This is not the case with Epoleon.  
<![if !vml]>
<![endif]>
MechPro
P O Box 1723, Rant en Dal, 1751, 47 De Wet Street, Krugersdorp-North
Tel. (011) 660 3500, Fax. (086) 685 7806, Cell. 082 336 1284
e-mail – sales@mechpro.co.za